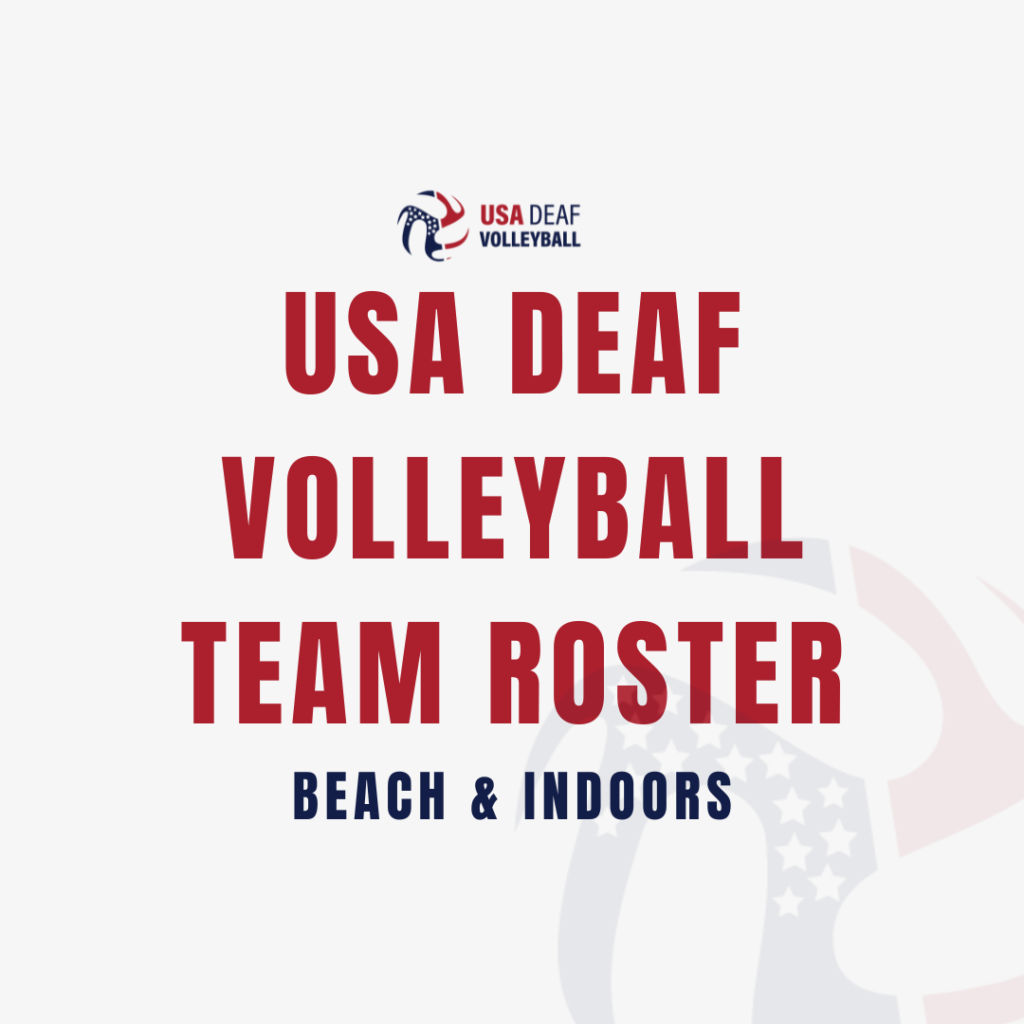 USADVB is thrilled to announce the results from our recent Indoor and Beach tryouts.
Indoor players have been selected for the National and Developmental teams where they will train together for our upcoming international competitions. Our next training camp will be in January 2024 in Washington DC. The final roster for the World Championships and Deaflympics will be announced as time gets closer.
Please join us in congratulating each athlete for their dedication and hard work to get the opportunity to proudly represent USA!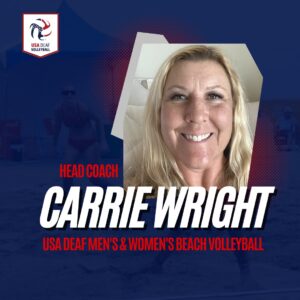 USADVB SELECTS CARRIE WRIGHT TO LEAD THE BEACH NATIONAL TEAMS
Carrie Wright has been selected as the Head Coach for the Men's and Women's Beach National teams. We look forward to seeing Carrie's extensive beach volleyball experience in action to skyrocket USADVB's Beach Program!
Read Carrie's bio here!
USADVB is thrilled to announce that registration for the High Impact Volleyball Camp (HIVC) is open! Head to our webpage to read more information and register!
Volleyball is a popular sport in American schools, and many deaf and hard of hearing athletes continue to play in clubs or leagues beyond university. The US sent a team to the 1969 Summer Games when volleyball was first inducted as a Deaflympic sport, and has sent a volleyball team to every Summer Games since.
Established in 1981, USA Deaf Volleyball (USADVB) has produced some of the world's best deaf volleyball teams. The USADVB is committed to the development of volleyball players and organizes year-round training programs and local, regional, and national volleyball tournaments. National teams represent the US in the PanAm games, international indoor and beach deaf volleyball championships, and at the Deaflympics.
USADVB is the national governing body for the sport of volleyball in the United States for deaf and hard of hearing athletes. We are committed to provide equitable support and encouragement for men, women, and youth to participate and compete at the highest level in the sport of volleyball.
USADVB is committed to develop monetary support directed to the development, growth, and sustainability our athletes and organization as whole. We can accomplish this through the engagement of generous donors and support from the community. Check out the Donate page to find ways how you can be a part of this effort!
USADVB is a 501(c)3 non-profit organization and an affiliate under USA Deaf Sports Federation, a multiple-sport organization of the U.S. Olympic Committee. All donations to USADVB are tax-exempt.