The Beach Teams and alternatives have been announced after the conclusion of the tryouts hosted in Los Angeles, CA last August.
Stay tuned for more details!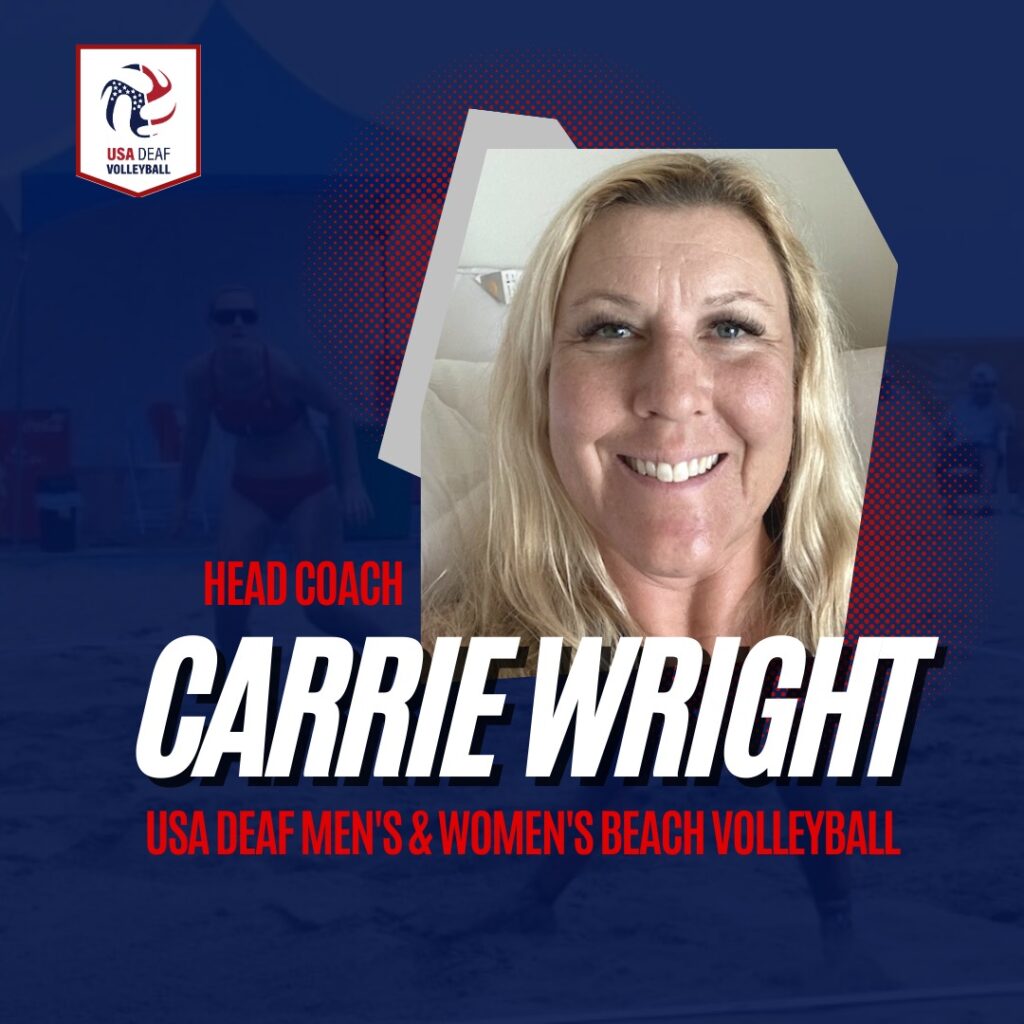 NEW HEAD COACH
USADVB is pleased to announce that Carrie Wright has been selected as Head Coach and will lead all Beach National Teams for the next Deaflympic cycle!
Carrie Wright is currently the new Director and Head Coach of the Girls Beach Volleyball Program at the Outrigger Canoe Club in Honolulu, Hawaii.  Carrie was a four year starter at Pepperdine University, former AVP Pro Beach Player, as well as an indoor and beach coach with 25 years of collegiate and club coaching experience.  Additionally, Carrie is the Regional Representative for the USA NTDP for juniors in the Aloha Region. She is honored to be overseeing and coaching the USA Deaf beach volleyball athletes and is dedicated to continuing the excellent legacy of this program. GO USA!!!