The Women's National and Developmental Teams have been announced after the conclusion of the tryouts hosted in Asheville, NC last July.
We are gearing up for a training camp in January 2024, stay tuned for more details!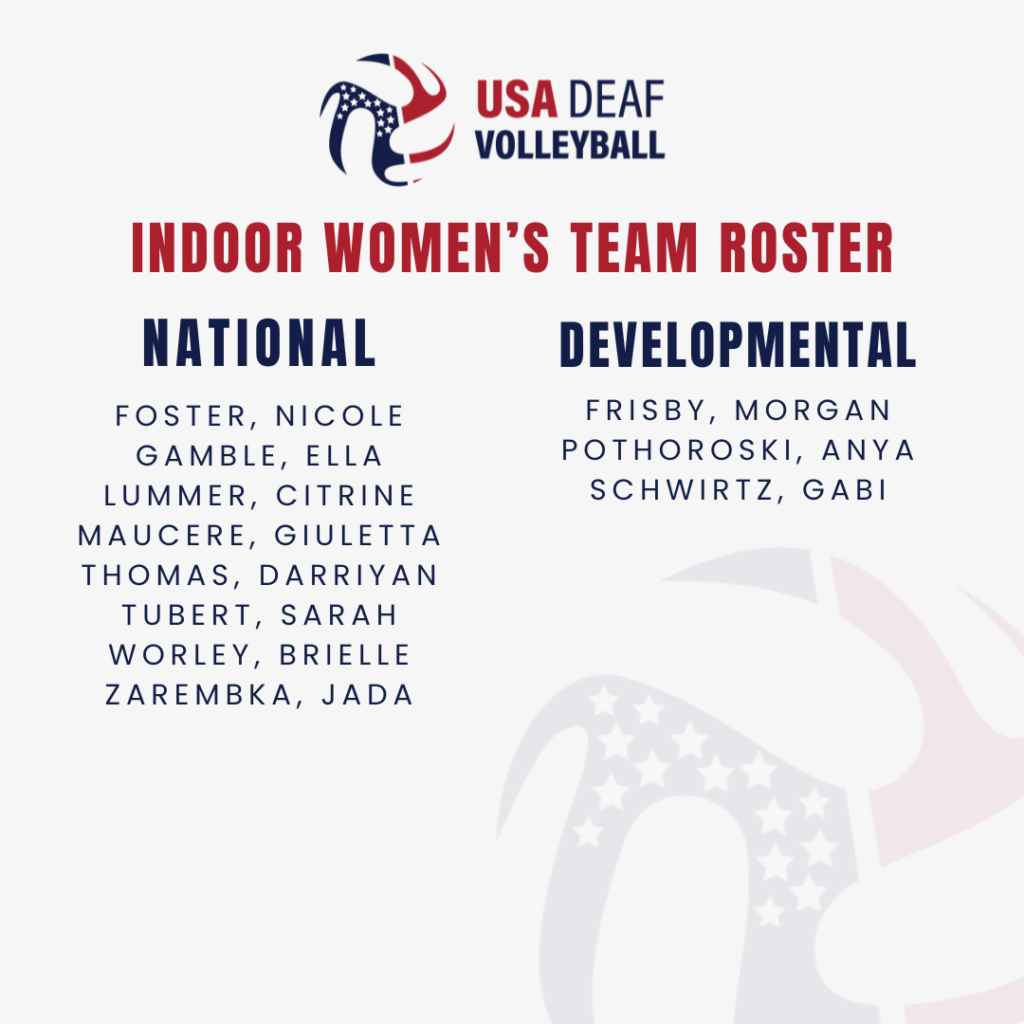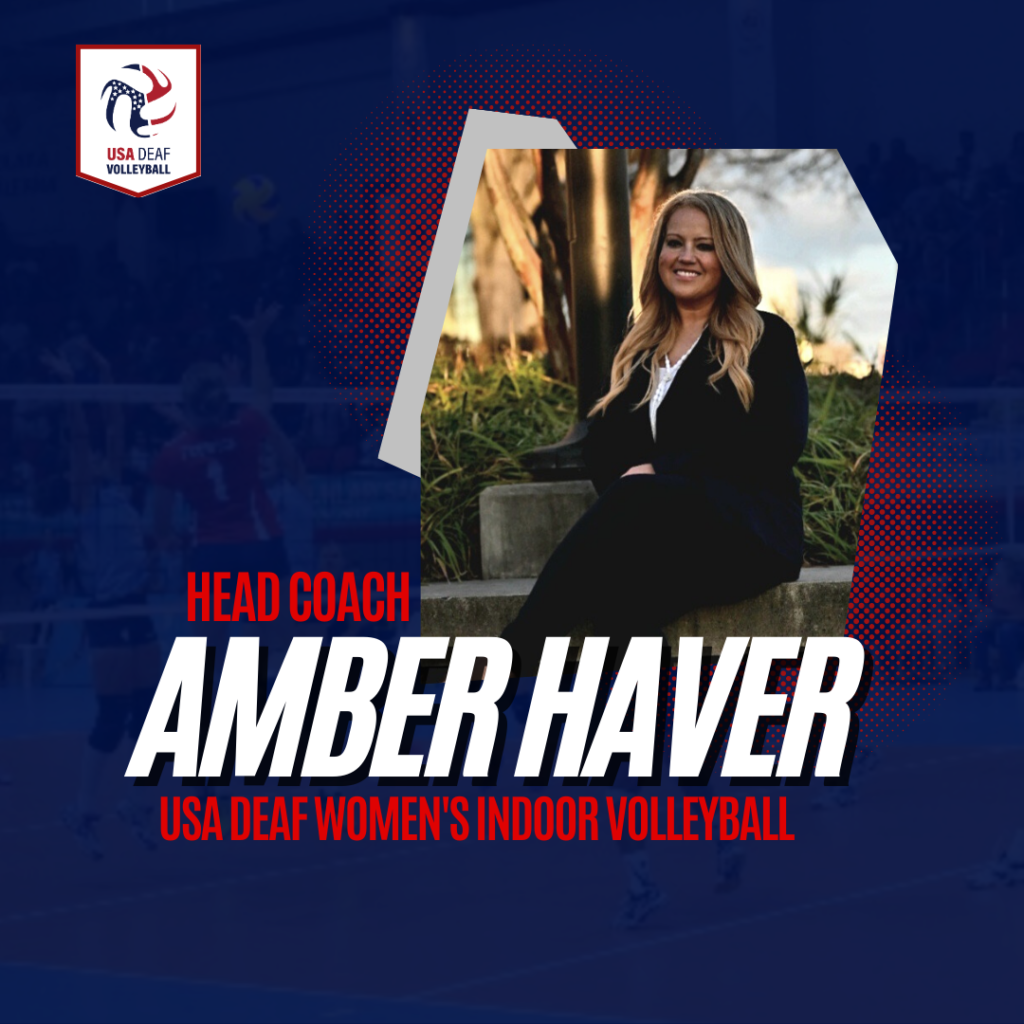 Amber Haver becomes the 8th all-time head coach in USA Deaf Women's Volleyball history. She brings an impressive and unique blend of skills and experience. Prior to her collegiate coaching career, Haver served as a Teacher of the Deaf for over a decade. Haver's wealth of coaching success is best seen at Columbia International University (S.C.), where she took the Rams from an institution without a women's intercollegiate volleyball program in 2018 to one of the premier National Association of Intercollegiate Athletic (NAIA) volleyball programs in the southeast in five short years.
Haver's resumé at CIU includes a five-year record of 127-71, two Appalachian Athletic Conference (AAC) regular season titles, an AAC tournament championship, and a National Christian College Athletic Association (NCCAA) National Championship in 2021. Haver was the 2021 NCCAA National Coach of the Year and has twice been named the AAC Coach of the Year and American Volleyball Coaches Association (AVCA) Northeast Region Coach of the Year.
Haver has a knack for developing players, with members of her CIU teams garnering NAIA and NCCAA All-American honors. She has also produced an NCCAA Player of the Year, an AAC Player of the Year, an AAC Setter of the Year, and a College Sports Communicators (CSC) First Team Academic All-American®.
A native of Stow, Ohio, Haver received her Bachelor's Degree from Kent State University and her Master's Degree in Deaf Education from the University of North Florida.