The Men's National and Developmental Teams have been announced after the conclusion of the tryouts hosted in Asheville, NC last July.
We are gearing up for a training camp in January 2024, stay tuned for more details!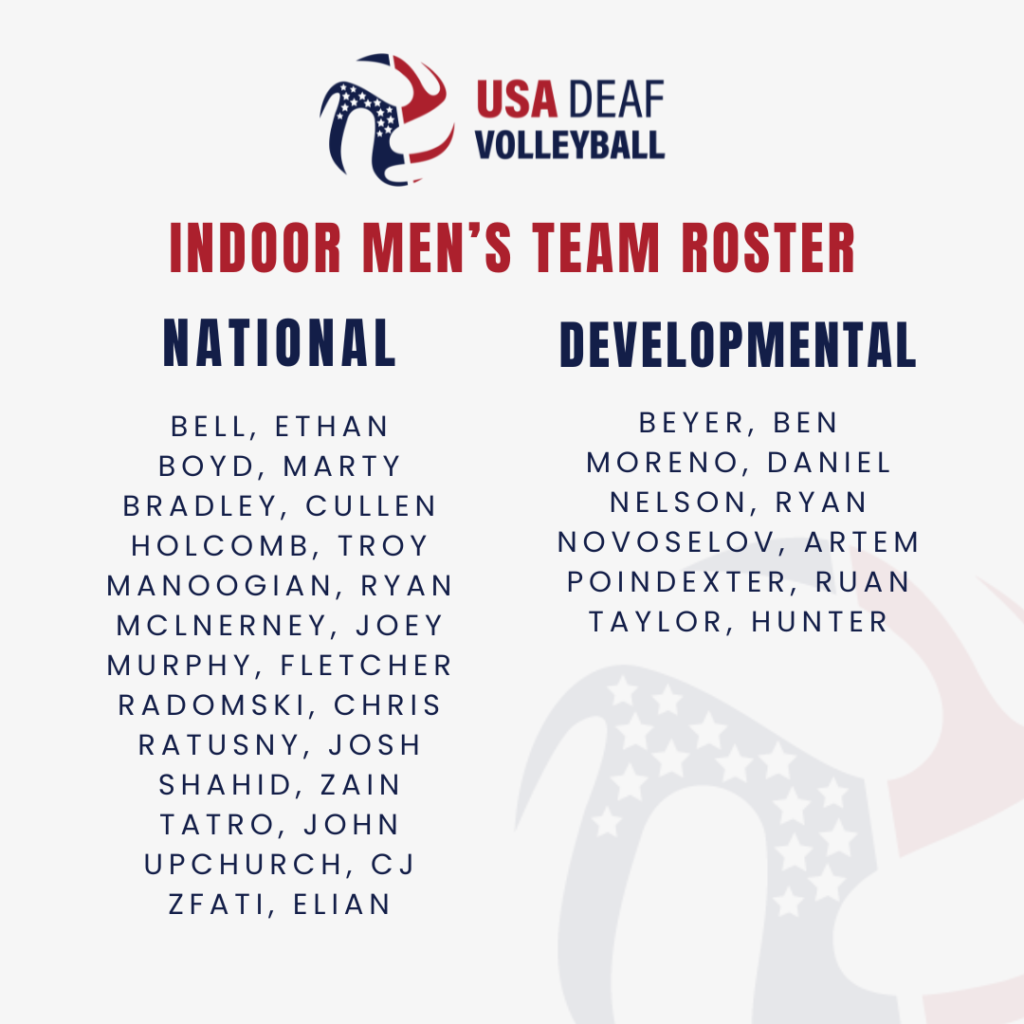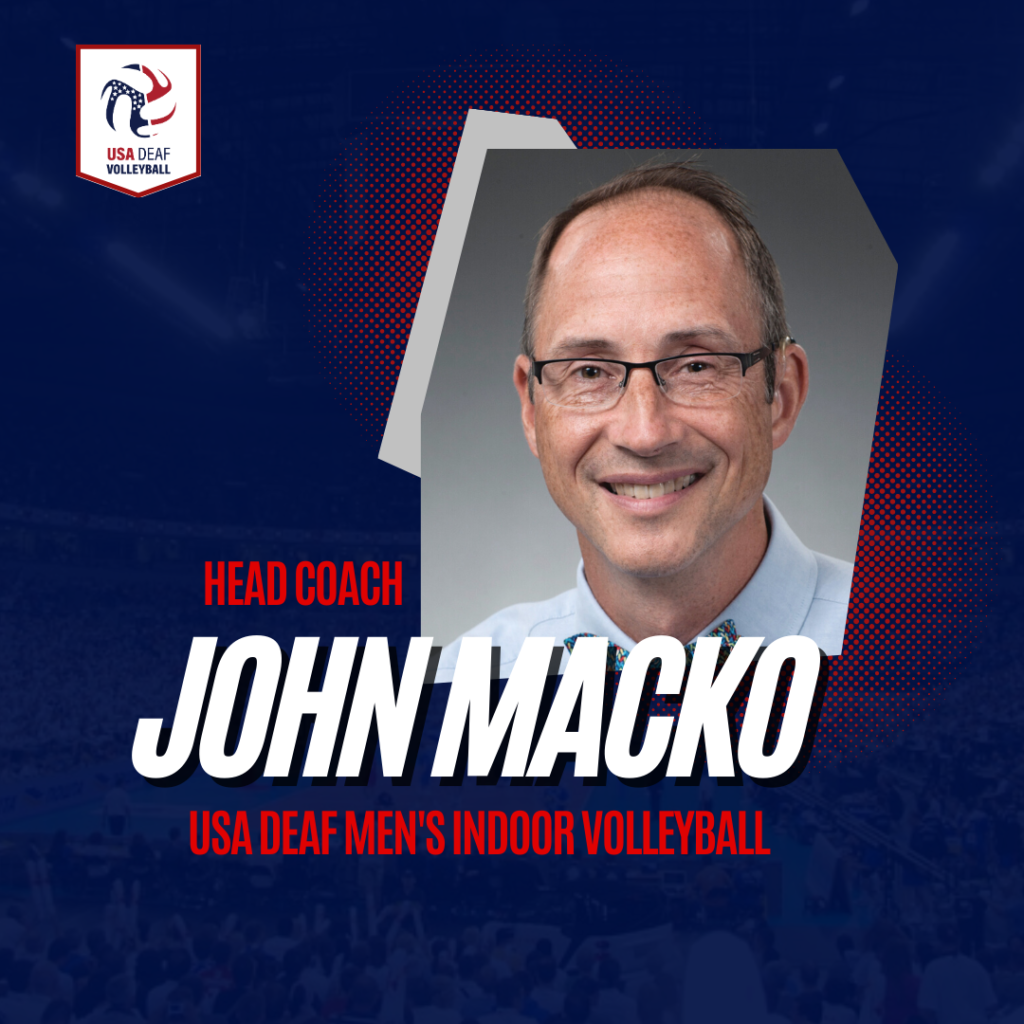 John Macko was selected as the new head coach of the USA Deaf Men's Volleyball team. 
John began coaching as an assistant coach for the 2009 USA Deaf Men's Volleyball team.  Since then, he has been part of the coaching staff for VolleyFX Volleyball Club, Honeoye Falls-Lima Youth Volleyball program, and Vipers Softball program for approximately ten years. He has had the pleasure of working with numerous coaches and being a key part of a coaching community that has helped build a foundation for leading a team and communicating effectively with players and fellow coaching staff.   
As a player, John led a successful career as a member of the Men's USA Deaf Volleyball team for 14 years. He competed in PanAM Games, World Championships, and Deaflympics in Russia, Bulgaria, Denmark, Italy, New Zealand, and Venezuela.  John and his 1993 Men's Volleyball teammates won the silver medal in Sofia, Bulgaria.  In the four Deaflympics that John competed in, the men's team won 17 and lost 8 matches. Volleyball has been an integral part of John's life for as long as he can remember, and has provided him with some amazing and humbling experiences. 
With John's strong experiences as a coach and a player, he is committed to rejuvenate the USA Deaf Men's volleyball program and will assemble together a team composed of athletes with a shared passion to compete in the Deaflympics in Japan in 2025 – with the main goal to WIN.